CE COURSES
The IAG is pleased to partner with the Washington AGD and the Pacific Northwest Gnathologic Study Club to present the following CE course at a reduced rate for IAG members.

---
Making Anterior Composite Cases Faster, Easier And Less Stressful Using The New 3M Filtek Matrix
8:00 AM, February 10, 2023
Are there esthetic cases in your practice that you haven't treated either because the patient can't afford veneers or because it would be difficult or time consuming to treat using direct composites? This 4Hr hands-on presentation by Dr. Adam Hodges, will introduce you to the 3MTM FiltekTM Matrix which is new-to-the-word solution for placing direct composite veneers, closing diastemas, and rejuvenating peg laterals and undersized teeth.
DESCRIPTION
Anterior composite treatments involving diastema closure and/or veneers are cases clinicians find difficult. The value of conservative treatment is obvious but the skill set and time required often lead some of us to avoid this treatment option. The promise of digital technology is simplification of workflow and predictability of outcomes. This lecture will introduce participants to a new custom printed matrix which can be leveraged to make these cases more predictable with less chair time.

ATTENDEES WILL LEARN
Introduce a new digital solution for aesthetic direct composite dentistry.
Discuss the advantages of using a custom matrix for placement of anterior composites.
Describe the digital and clinical workflows, and how to select cases, when using this new 3D-printed custom matrix.
Understand how to achieve aesthetic outcomes through a series of clinical case reviews.

SPEAKER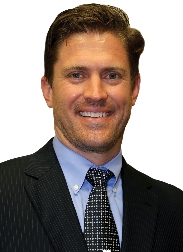 Dr. Adam Hodges is a 2000 graduate of the Medical College of Georgia. He completed a general practice residency at Palmetto Richland Memorial hospital focused on surgical and cosmetic dentistry . He has maintained Hodges and Hodges Comprehensive Dental Medicine with his brother and formerly his father in Asheville, NC for 21 years. He is a graduate of the Pankey Institute, Spear Center, and LSU cosmetic continuum. He has lectured on anterior composite esthetics, digital impressions, adhesive dentistry, dental materials, and tooth wear.


Date: Friday, February 10, 2023
Time: 8:00 AM-12:00 PM
Credit Hours: 4
Subject Code: 780 (Esthetics/Cosmetic Dentistry)
Location: Washington AGD Global Learning Center, 19415 International Blvd, #410, SeaTac, WA 98188