Dr. Beverly B. McCollum Award Recipients-2015

Dr. Bob Nishikawa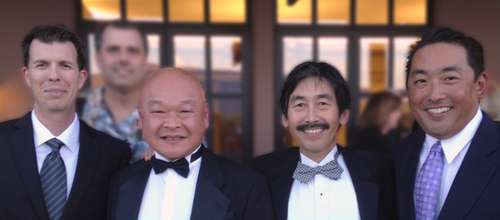 Dr. Robert Shigeru Nishikawa graduated from the Herman Ostrow School of Dentistry of USC in 1973, and upon graduation dedicated himself to teaching. He served as a Clinical Instructor from 1973 to 1983 in the Department of Occlusion. In 1983 he was appointed to the position of Clinical Associate Professor and to Course Director of Occlusion, a position he held until 1993. He then founded and was the Associate Director of the Al Solnit Advanced Restorative Study Group, which continues today as the Advanced Restorative Institute. In 2005 he became the mentor of the Pacific Northwest Gnathologic Study Club.

Dr. Nishikawa?s commitment to our profession does not end with his passion for teaching. He has served on the USC School of Dentistry Admissions Committee, the Los Angeles Dental Society Peer Review Committee, as an advisor to numerous dental technology study groups, and as a Director of the International Academy of Gnathology.

His professional recognition includes membership in OKU, USC Dental Honor Fraternity and fellowship in the Pierre Fauchard Academy and the American College of Dentists. Dr. Nishikawa has presented at local, state, national and international meetings.
**********************************************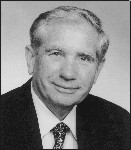 Dr. Robert L. Lee

Dr. Robert L. Lee graduated from the College of Medical Evangelists, now Loma Linda University School of Dentistry, in 1959. To his teachers, he was an inquisitive student and later joined them as an Associate Professor of Restorative Dentistry. After graduating from dental school, he continued his studies in the field of occlusion and comprehensive restorative dentistry. Starting with Gnathology, he studied with many of the great dentists and technicians including Dr. Beverly McCollum, Dr. Harvey Stallard, Dr. Charles Stuart, Dr. Peter Thomas, and Dr. Everitt Payne.
Much of Dr. Lee?s research focused on mandibular movements and articulator determinants. Working with Harry Lundeen and Charles Gibbs using the Gnathic Replicator, Dr. Lee?s research resulted in a paper describing jaw movements engraved in solid plastic articulator controls. This work subsequently led to the development of the Panadent Articulator System for use in diagnosis and comprehensive dental treatment.

Dr. Lee wrote numerous articles and textbook chapters on the topics of occlusion, anterior guidance, vertical dimension, esthetics and the relationship of form and function in the orofacial dentognathic system. In 1978, he founded Occlusion Seminars which later became the Lee Institute for Oral Bioesthetics and Function, a continuing education program for which he was a motivating mentor to dentists, dental assistants, laboratory technicians and other auxiliaries.
Dr. Lee held many memberships in professional societies, including the American Academy of Restorative Dentistry, the American Academy of Fixed Prosthodontics and the American Equilibration Society; he was a Fellow of the International College of Dentists and a charter member of the International Academy of Gnathology.
Dr. Lee passed away on November 16, 1997 but his legacy lives on.